Smokey Mountain Ski & Snowboard Club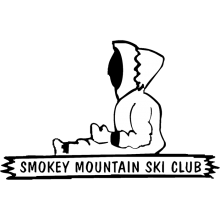 Way up north in the Wapusakatto Mountains, you'll find Western Labrador's Alpine Ski and Snowboard Resort, Smokey Mountain Ski Club.
Established in 1961, Smokey Mountain is located only 5km from the town of Labrador City, and if you're flying to Labrador, only 7km from the Wabush Airport.  The ski lifts open from early to mid November to late April with the best ski conditions of 100% natural snow.
With over 30 hectares (80+ acres) of ski-able terrain, Smokey Mountain is a dream come true for all skiers and snowboarders.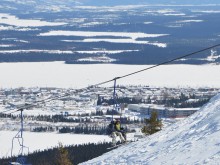 At 845 meters (2769 ft) with multiple well groomed trails, Smokey offers riders everything imaginable, including steep walls and open faces, all accessible by a double chair lift and 2 poma chairs.  These lifts can transport over 2000 people per hour.  New lifts are in the planning stage for the near future which will increase this capacity with a 4 chair lift.  Truly, this makes Smokey one of the undiscovered secrets of Atlantic Canada's ski and snowboarding experience.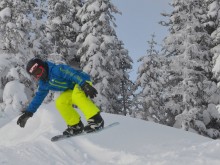 Rent a board or bring your own to the Terrain Park.  This is a great place to spend a day or weekend.  You can also spend a day on the ski trails with fellow skiers.  Also, with rentals, our on-site technicians will help you choose the correct type and size of equipment you need.  If you have any minor problems with your equipment, repairing and waxing service is available.
Be sure to visit our Pro Shop which has a wide selection of Skis, Snowboards, and accessories.

Continue Reading Here.... Smokey Mountain Ski & Snowboard Club
Smokey Twitter and more...
@SkiSmokeyLab Twitter Feed
twitter Smokey Mountain...
» Read more
Our Sponsors and Partners
  Smokey Mountain Ski Club would like to thank the following Sponsors for their...
» Read more
Current Local Information
Smokey Mountain Ski Club Ski Report   Blue Lift - Open Baby Lift - Open Chair Lift -...
» Read more
Ski Report
 Click Here For Detailed Current Local Information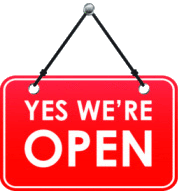 OPEN FOR THE SEASON


skismokeylab
HAPPY FRIDAY! This is the one we've been waiting for! Mild temps fresh snow, Steak Night, Open Mic Lifts open 6-9, coals on at 6!

Visitor Comments...
Pritchett Greg
Smokey Mtn!!! After skiing all over Canada and Europe I can say it all star...
Monday, 06 February 2017
Liam Kennedy
Hi Guys! Love the new site! Looks awesome! Miss you guys and really goin...
Thursday, 17 November 2016
Bruce Perry
I used to ski Smokey mountain with the Racing Team from 1970 to 76. There ...
Tuesday, 09 August 2016
Latest Videos
Skiing the face
Views : 683

Slush Cup 2012
Views : 635
Powder Junkies
Views : 630