Toby Leon - Club President - SMSC
Thank You for contacting Smokey Mountain Ski and Snowboard Club!

Please include as much information as possible so we may better serve your request. We would appreciate if you also complete the answer at the bottom of this form!

Thank You!
Toby Leon - President
Smokey Mountain Ski and Snowboard Club
Smokey Mountain Road
P.O. Box 9
Labrador City, NL
A2V 2K3
(709)944-2129
(709)944-3505 fax
Smokey Twitter and more...
@SkiSmokeyLab Twitter Feed
twitter Smokey Mountain...
» Read more
Our Sponsors and Partners
  Smokey Mountain Ski Club would like to thank the following Sponsors for their...
» Read more
Current Local Information
Smokey Mountain Ski Club Ski Report   Blue Lift - Open Baby Lift - Open Chair Lift -...
» Read more
Ski Report
 Click Here For Detailed Current Local Information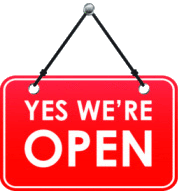 OPEN FOR THE SEASON


skismokeylab
HAPPY FRIDAY! This is the one we've been waiting for! Mild temps fresh snow, Steak Night, Open Mic Lifts open 6-9, coals on at 6!

Visitor Comments...
Pritchett Greg
Smokey Mtn!!! After skiing all over Canada and Europe I can say it all star...
Monday, 06 February 2017
Liam Kennedy
Hi Guys! Love the new site! Looks awesome! Miss you guys and really goin...
Thursday, 17 November 2016
Bruce Perry
I used to ski Smokey mountain with the Racing Team from 1970 to 76. There ...
Tuesday, 09 August 2016
Latest Videos
Skiing the face
Views : 681

Slush Cup 2012
Views : 635
Powder Junkies
Views : 630