General Photos

Home
» General Photos
We welcome you, our guests and friends to upload and share your photos!  All submitted photos will go through an Approval Process before being published.  This is to protect you and our guests from illicit and obscene photos.  We ask that all uploaders bare in mind that this is a Family Friendly Website.  Any photos deemed inappropriate can and will be deleted from this site.
You DO NOT need to log in or be a member of this website to share your photos.  However, we ask that all material be Smokey Related!
By uploading and sharing your photos, you freely agree that said photos are now the property of Smokey Mountain Ski Club, SkiSmokey.ca and it's members.  You also agree to the use of the Smokey Logo as a protective watermark on each photo.  This is in place to protect Smokey Mountain, SkiSmokey.ca and it's members.  
There are 26 images in category
There are 26 images in category

Restricted Categories
Total images in all categories: 153

Home
» General Photos
Smokey Twitter and more...
@SkiSmokeyLab Twitter Feed
twitter Smokey Mountain...
» Read more
Our Sponsors and Partners
  Smokey Mountain Ski Club would like to thank the following Sponsors for their...
» Read more
Current Local Information
Smokey Mountain Ski Club Ski Report   Blue Lift - Open Baby Lift - Open Chair Lift -...
» Read more
Ski Report
 Click Here For Detailed Current Local Information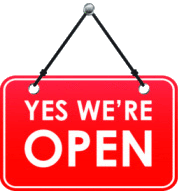 OPEN FOR THE SEASON


skismokeylab
HAPPY FRIDAY! This is the one we've been waiting for! Mild temps fresh snow, Steak Night, Open Mic Lifts open 6-9, coals on at 6!

Visitor Comments...
Pritchett Greg
Smokey Mtn!!! After skiing all over Canada and Europe I can say it all star...
Monday, 06 February 2017
Liam Kennedy
Hi Guys! Love the new site! Looks awesome! Miss you guys and really goin...
Thursday, 17 November 2016
Bruce Perry
I used to ski Smokey mountain with the Racing Team from 1970 to 76. There ...
Tuesday, 09 August 2016
Latest Videos
Skiing the face
Views : 681

Slush Cup 2012
Views : 635
Powder Junkies
Views : 630
Login/Register