Hill Safety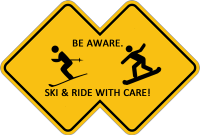 | | |
| --- | --- |
| Your safety is our top priority. Our Volunteer Ski Patrol is on the mountain to make sure you and your family have a safe day on the slopes. Smokey Mountain's Ski Patrol Members are fully trained and certified by the Canadian Ski Patrol (CSP). | |
Our new uniforms are bright red with a white cross on the back. Our Patrollers carry first aid kits, radios and and always offer a warm friendly smile to help you through your day on our slopes!
Smokey Mountain's Ski Patrol is currently accepting applications for volunteers.  If you are interested in becoming a member of the Ski Patrol or would would like to volunteer, please visit our Contact Us Page to contact our Ski Patrol President.

Skiing and Boarding are fun and exciting winter sports, but they come with risks that can be avoided by simple self awareness.  Whenever you are on the hill, you should follow the Skier's Code and show respect and be courteous to others on the slopes. 
Safety Gear
While on Smokey Mountain, you are required to use approved safety gear.  We encourage all skiers and boarders to familiarize themselves on the benefits and use of helmets.  We strongly urge everyone to wear helmets for your own safety!  
All skiers and boarders are required to ensure that their bindings are in  good working order.  Tethers must be used to prevent runaway poles and boards.
Only the following Alpine Equipment is approved for use on Smokey Mountain:
•  DownhillSkis with approved bindings
•  Telemark Skiswith approved bindings
•  Snowboards with leash and approved bindings
•  Snowblades with approved bindings
Smokey Twitter and more...
@SkiSmokeyLab Twitter Feed
twitter Smokey Mountain...
» Read more
Our Sponsors and Partners
  Smokey Mountain Ski Club would like to thank the following Sponsors for their...
» Read more
Current Local Information
Smokey Mountain Ski Club Ski Report   Blue Lift - Open Baby Lift - Open Chair Lift -...
» Read more
Ski Report
 Click Here For Detailed Current Local Information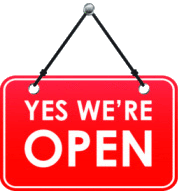 OPEN FOR THE SEASON


skismokeylab
HAPPY FRIDAY! This is the one we've been waiting for! Mild temps fresh snow, Steak Night, Open Mic Lifts open 6-9, coals on at 6!

Visitor Comments...
Pritchett Greg
Smokey Mtn!!! After skiing all over Canada and Europe I can say it all star...
Monday, 06 February 2017
Liam Kennedy
Hi Guys! Love the new site! Looks awesome! Miss you guys and really goin...
Thursday, 17 November 2016
Bruce Perry
I used to ski Smokey mountain with the Racing Team from 1970 to 76. There ...
Tuesday, 09 August 2016
Latest Videos
Skiing the face
Views : 681

Slush Cup 2012
Views : 635
Powder Junkies
Views : 630