Join us every year(dates to be announced) as our Snowboard Group hosts a "Hot Dogs & Hand Rails" Boarding Event.  Held in our Snowboard Park, participants of all ages perform jumps, twists, aerial acrobatics and more for a chance to win various prizes.  The most coveted prize that participants seek are the bragging rights to "Best on the Hill", though in our minds, they are all the best!  The remainder of Smokey's Runs are open during this event.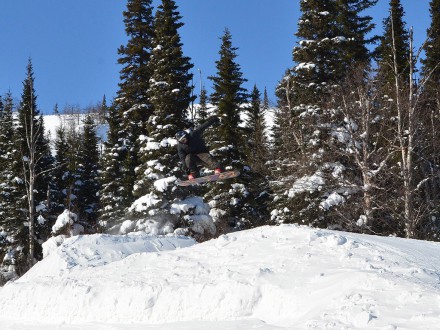 We invite you to return later in the evening and join us for our Hot Dogs & Hand Rails After Party!  Dance the night away with an in-house DJ and refreshments served up at the Smokey Mountain Bar**! 
Interested in becoming a participant?  Applications are made available up to 2 weeks before the event.  As with some events held at Smokey Parental Permission may apply.
**For ages 19 and older